Từ Yor của Spy X Family, Trùng Trụ Shinobu của Kimetsu No Yaiba cho đến Yamato của One Piece – tất cả các waifu này đều do một tay Hayami Saori lồng tiếng. Nữ seiyuu này là ai và nổi tiếng đến mức nào? Cùng xem các thông tin chi tiết về cô ấy nhé!
Hayami Saori là ai?

Hayami Saori (hay Saori Hayami) là seiyuu, ca sĩ, người dẫn chuyện của Nhật Bản. Saori sinh ngày 29 tháng 9 năm 1991. Từ khi còn học tiểu học, Saori đã có đam mê với công việc lồng tiếng. Năm 2004, cô theo học tại lớp Nihon Narration Engi Kenkyojo và bắt đầu sự nghiệp vào năm 2007. Sở hữu chất giọng nữ tính nhưng mạnh mẽ cùng kỹ thuật được trui rèn qua nhiều năm, Saori được chọn làm "linh hồn" cho rất nhiều nhân vật nổi tiếng – điều mà chúng ta sẽ tìm hiểu kỹ hơn ở phần tiếp theo của bài viết này.
Năm 2015, Hayami Saori chính thức hoạt động với vai trò "ca sĩ" thông qua việc lồng tiếng cho nhân vật Kaede Takagaki trong The Idolmaster Cinderella. Giọng ca của nữ seiyuu nhận được phản hồi khá tốt từ khán giả và là bước phát triển tốt cho sự nghiệp của cô.
Xem thêm: Bảng xếp hạng TOP 20 seiyuu nam – nữ được yêu thích nhất anime mùa đông 2022!
Các vai diễn nổi bật của Hayami Saori
Nằm trong TOP những nữ seiyuu tài năng nhất, Hayami Saori thường xuyên được chọn cho các vai nữ chính của những anime đình đám. Nếu có được xếp vào vai phụ thì nữ seiyuu cũng được đảm nhận các vai nổi bật, có vai trò lớn trong diễn biến cốt truyện.
Trong suốt 15 năm hoạt động, Hayami Saori được biết đến nhiều nhất với các vai: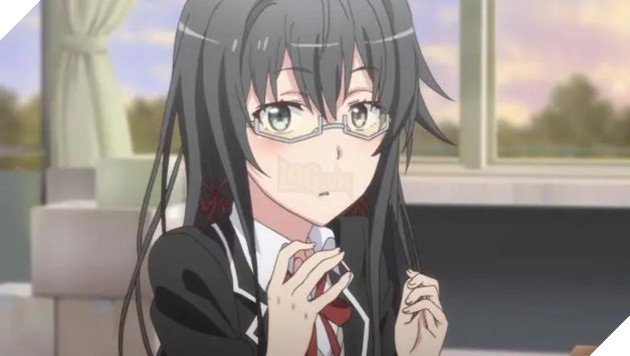 Yukinoshita Yukino trong Oregairu

Nishimiya Shouko trong Koe No Katachi

Kochou Shinobu trong Kimetsu No Yaiba

Hiiragi Shinoa trong Seraph Of The End

Fubuki trong trong One Punch Man

Trong mùa xuân 2022, Hayami Saori gây ấn tượng mạnh mẽ với vai diễn Yor Forger trong anime đình đám Spy X Family. Vào thời điểm bài viết này ra mắt, hân vật do cô thủ vai tuy chưa xuất hiện nhiều nhưng đã nhanh chóng có được sự yêu thích mạnh mẽ từ khán giả. Nhân vật Yor của Hayami Saori cũng rất thú vị đấy, bạn có thể xem thông tin chi tiết về cô ấy trong bài viết này:
Spy X Family: Quá khứ và sức mạnh Yor Forger – bà mẹ sát thủ khét tiếng của Anya
Ngoài anime, Hayami Saori cũng tham gia góp giọng cho hàng chục tựa game nổi tiếng:

Shimakaze trong Azur Lane

Kamisato Ayaka trong Genshin Impact

Kunimitsu trong Tekken 7
Danh sách toàn bộ các vai lồng tiếng của seiyuu Hayami Saori
Chăm chỉ làm việc trong 15 năm, Hayami Saori đã tham gia hơn 200 dự án khác nhau! Trong khuôn khổ bài viết này, chúng ta sẽ chỉ xem qua các dự án anime dài tập của cô thôi nhé!
NămAnimeNhân vật
2007
Tōka GettanMomoka Kawakabe, SeiClannadFemale student[11]
2008
Ghost HoundFemale elementary school student A[12]Shigofumi: Letters from the DepartedSweetheart[13]Our Home's Fox Deity.Kō[14]Monochrome FactorFemale student, SchoolgirlSekireiMusubi, Yume[15]
2009
07-GhostRazette, Burupya, Tajio, Sister, Mikage's younger sisterBasquash!Violette[16]Sora no ManimaniSayo Yarai, Saku Ōyagi (child)[17]Whispered WordsChizuka NishikigiFirst Love LimitedFemale student AEden of the EastSaki MorimiHeaven's Lost PropertyIkarosPokémon: Diamond and PearlLulu
2010
Ladies vs Butlers!Suiran FōBakumanMiho AzukiOkami-san and Her Seven CompanionsKakari HaibaraKatanagatariKōsha SarabaOreimoAyase AragakiSekirei ~Pure Engagement~Musubi, YumeHeaven's Lost Property: ForteIkarosStar Driver: Kagayaki no TakutoWako AgemakiMM!Arashiko YunoThe Legend of the Legendary HeroesKuku
2011
Sket DanceMegumi Ogura (credited as Miho Azuki[18])Bakuman 2Miho AzukiAnohana: The Flower We Saw That DayChiriko "Tsuruko" TsurumiThe World God Only Knows IIHaqua du Lot HerminiumPenguindrumAsami KuhōSekai-ichi Hatsukoi 2Female studentSoreike! AnpanmanCup cake-chanMobile Suit Gundam AGEYurin L'CielSoftenniShiho NagumoBeelzebubIsafuyu KashinoMorita-san wa MukuchiChihiro Miura
2012
HyōkaKaho JūmonjiBodacious Space PiratesMylene CertonOre no Imōto ga Konna ni Kawaii Wake ga Nai -True Route Special Edition-Ayase AragakiChōyaku Hyakunin isshu: Uta KoiFujiwara no TakaikoNisemonogatariYotsugi OnonokiSword Art OnlineSachiThe Pet Girl of SakurasouFūka KamiigusaTari TariSawa OkitaSay "I love you"Miki AraiSengoku CollectionTea Way Sen no RikyūBakuman 3Miho AzukiMuv-Luv Alternative: Total EclipseKyoko SusaiInitial D Fifth StageMika UeharaFairy TailKagura Mikazuchi
2013
Arata: The LegendEmisuGundam Build FightersAila JyrkiainenDay Break IllusionKiyone OkakuraMy Teen Romantic Comedy SNAFUYukino YukinoshitaLove LabHiroka TanahashiBakuman 3Mai Annojou, announcerMonogatari Series Second SeasonYotsugi OnonokiOre no Imōto ga Konna ni Kawaii Wake ga Nai.Ayase Aragaki, Ayaka FujisakiRed Data GirlIzumiko Suzuhara[19]The World God Only Knows: GoddessesHaqua du Lot HerminiumLeviathan The Last DefenseLeviathan[20]Sword Art Online: Extra EditionSachi
2014
Battle Spirits: Saikyou Ginga Ultimate ZeroPrincipalBuddy ComplexHina Yumihara, Hina RyazanBuddy Complex Kanketsu-hen: Ano Sora ni Kaeru Mirai deHina Yumihara, Hina RyazanDanchi TomooMako-chanDoraemonMrs. CucumberFairy TailKagura MikazuchiGirl Friend BetaHaruka KazemachiGlasslipYanagi TakayamaInitial D Final StageMika UeharaWhen Supernatural Battles Became CommonplaceHatoko KushikawaIs the Order a Rabbit?Aoyama Blue MountainLudere DeorumYui KusanagiNagi-Asu: A Lull in the SeaOjoshi-samaNoragamiTsuyuInvaders of the Rokujyōma!?Ruthkhania Nye PardomshihaSaki: The NationalsKomaki JindaiYour Lie in AprilEmi IgawaSoul Eater Not!Anya HepburnThe Comic Artist and AssistantsSahoto AshisuThe Irregular at Magic High SchoolMiyuki ShibaThe Pilot's Love SongSharon MorcosTsukimonogatariYotsugi Ononoki
2015
Snow White with the Red HairShirayukiGunslinger Stratos: The AnimationLyudmila N IgnatovaHero BankMasa OsoreyaSound! EuphoniumHaruka OgasawaraIs It Wrong to Try to Pick Up Girls in a Dungeon?Ryu Lion[21]Is the Order a Rabbit??Aoyama Blue MountainCastle Town DandelionKaren AyugaseMagical Girl Lyrical Nanoha ViVidGinga NakajimaMinna Atsumare! Falcom Gakuen SCEmma MillsteinNoragami AragotoTsuyuOne-Punch ManFubukiOwarimonogatariYotsugi OnonokiSeraph of the EndShinoa HīragiShow by Rock!!AThe Idolmaster Cinderella GirlsKaede TakagakiThe Rolling GirlsMamechiyoUnlimited FafnirHonoka TachikawaUshio and ToraAkiyo TakatoriUtawarerumono: The False FacesMunechikaMy Teen Romantic Comedy SNAFU TOO!Yukino YukinoshitaYamada-kun and the Seven WitchesUrara Shiraishi
2016
Ange ViergeAuroraBig OrderMari KunōDoraemonGirl C (ep 371), Student 2 (ep 392)Gundam Build Fighters Try: Island WarsAila JyrkiainenHitori no Shita the outcastFeng Baobao / Fū HōhōMagical Girl Raising ProjectNana Habutae /Sister NanaWitchy PreCure!Ha-chan /Kotoha Hanami/Cure Felice, CatMyriad Colors Phantom WorldReina IzumiShow by Rock!! Short!!AShow by Rock!! #ASound! Euphonium 2Haruka OgasawaraSnow White with the Red Hair 2nd SeasonShirayukiIzetta: The Last WitchOrtfiné "Finé" Fredericka von EylstadtSweetness and LightningKotori IidaUshio and Tora 2nd SeasonAkiyo Takatori
2017
6HP / Six Hearts PrincessGold PrincessAnonymous NoiseNino ArisugawaBattle Girl High SchoolKurumi TokiwaBoruto: Naruto Next GenerationsHimawari Uzumaki[22]Code:Realize ~Sousei no Himegimi~CardiaThe Idolmaster Cinderella Girls GekijōKaede TakagakiĒlDLIVEMisuzu SonokataFate/ApocryphaArcher of Red/Atalanta[23]FuukaKoyuki Hinashi[24]Hand ShakersShigureJūni TaisenMisaki Yūki/MonkeyLand of the LustrousGosheniteMasamune-kun's RevengeKojūrō Shuri[25]Puzzle & Dragons XBurning Time Dragonbound, MyrYōjo Senki: Saga of Tanya the EvilViktoriya Ivanovna Serebryakov (Visha)[26]KakeguruiYumeko Jabami[27]Owarimonogatari IIYotsugi OnonokiThe Ancient Magus' BrideLeanan Sídhe[28]
2018
A Place Further than the UniverseYuzuki Shiraishi[29]Basilisk: The Ōka Ninja ScrollsHachisuDarling in the FranxxKokoro[30]Mitchiri NekoRibbonShiyan Pin JiatingAshiseHakyu Hoshin EngiRyuukitsu KoushuCells at Work!Regulatory T Cell[31]Hitori no Shita: The Outcast 2Feng Baobao / Fū HōhōFuture Card Buddyfight AceMel YumegatariDetective ConanMidori FuruokaDouble Decker! Doug & KirillDina del Rio / "Pink"Release the SpyceDolteRadiantUlmina BaglioreLayton Mystery Tanteisha: Katori no Nazotoki FileSamathaAce Attorney Season 2Viola Cadaverini
2019
The Price of SmilesStella ShiningKakegurui XXYumeko JabamiOne-Punch Man 2FubukiIsekai QuartetViktoriya Ivanovna Serebryakov (Visha)[32]The Rising of the Shield HeroTherese AlexanderiteTo the Abandoned Sacred BeastsBeatrice (Siren)Astra Lost in SpaceYun-Hua Lu[33]Is It Wrong to Try to Pick Up Girls in a Dungeon? IIRyu LionDemon Slayer: Kimetsu no YaibaShinobu KochōWelcome to Demon School! Iruma-kunAzazel AmelieFate/Grand Order – Absolute Demonic Front: BabyloniaUshiwakamaru
2020
BofuriKasumiSomali and the Forest SpiritUzoiIsekai Quartet 2Viktoriya Ivanovna Serebryakov (Visha)Radiant 2nd SeasonUlmina BaglioreGeGeGe no Kitarō (2018)Uoko HitoTower of GodRachelMotto! Majime ni Fumajime Kaiketsu ZororiRoseSakura Wars the AnimationClarissa "Claris" SnowflakeMy Next Life as a Villainess: All Routes Lead to Doom!Maria CampbellTsugu TsugumomoOuhi OriobanaMy Teen Romantic Comedy SNAFU ClimaxYukino YukinoshitaUzaki-chan Wants to Hang Out!Tsuki UzakiFire Force Season 2Puppeteer (Dominions' older sister)The Irregular at Magic High School: Visitor ArcMiyuki ShibaDragon Quest: The Adventure of DaiLeonaBy the Grace of the GodsEliseIs It Wrong to Try to Pick Up Girls in a Dungeon? IIIRyu LionIs the Order a Rabbit? BLOOMAoyama Blue MountainKaeru no Pickles: Kimochi no IroA college student in cute beretJujutsu KaisenTsumiki FushiguroSleepy Princess in the Demon CastleNarrator,[41] Debiakuma,[42] Goodereste's queen[43]
2021
Show by Rock!! Stars!!ACells at Work!!Regulatory T CellSK8 the InfinityEmma, GirlSo I'm a Spider, So What?DFarewell, My Dear CramerMizuki KajiMotto! Majime ni Fumajime Kaiketsu Zorori 2nd SeasonRose86Anju EmmaBattle Athletes Victory ReSTART!Anna ChristopherWelcome to Demon School! Iruma-kun Season 2Azazel AmelieMy Next Life as a Villainess: All Routes Lead to Doom! XMaria CampbellThe Honor Student at Magic High SchoolMiyuki ShibaTsukimichi: Moonlit FantasyEmmaI'm Standing on a Million Lives Season 2Glenda CarterNight Head 2041Emily ShinjōOne PieceYamatoKimi to Fit BoxingLinSelection ProjectAkari AmasawaMy Senpai Is AnnoyingTōko SakuraiThe Irregular at Magic High School: Reminiscence ArcMiyuki Shiba
2022
Princess Connect! Re:Dive 2nd SeasonReiGirls' FrontlineVectorBlack Rock Shooter: Dawn FallDead MasterDeaimonHiiro KisaichiHeroines Run the ShowChizuru NakamuraSpy × FamilyYor ForgerDon't Hurt Me, My Healer!Maria DeathflameRWBY: Ice QueendomRuby RoseUzaki-chan Wants to Hang Out! ωTsuki UzakiTBAYōjo Senki: Saga of Tanya the Evil IIViktoriya Ivanovna Serebryakov (Visha)
Trên đây là các thông tin mà Vik News thu thập được về nữ seiyuu tài năng Hayami Saori. Trong thời gian tới, Vik News sẽ cung cấp thông tin về nhiều seiyuu tài năng hơn nữa – seiyuu của Anya chẳng hạn – nên hãy nhớ theo dõi nhé!
Xem thêm: Cộng đồng mạng chỉ trích seiyuu Nhật Bản vì dám… yêu Nga!
Tham gia cộng đồng fan anime manga và cập nhật những thông tin nóng hổi tại đây:
Tổng hợp: Vik News